About Us
White Page Afghanistan
White page is an Afghan rock band formed on march 8th, 2011 in Kabul, Afghanistan by guitarist Hojat Hameed, drummer Reshad Afzali, bassist Rateb Ramish and vocalist Maqsood Sadid. The band members moved to Switzerland in august 2014, apart from Rateb Ramish, who migrated in Sweden. The band recorded its debut album, "Fuck the war", in October 2018 in Sensus Sweden.
It contains eight tracks dealing with decades of wars, political issues of Afghanistan and expresses to build a cultural bridge between Afghanistan and the rest of the world. The first song of the album is called 'Fuck the war'. This song is blended with Afghan Music; the song is in Afghan 7/8 rhythm which expresses three decades war and the issues of this period in Afghanistan.
White Page is the only Afghan rock band that was mentioned in the widely known, Rolling Stone magazine. Furthermore, the band also appeared widely in local and international media, such as New York times, Washington Post, US department of State, ABC, AP, BBC, NPR, NBC and Reuters. The combo has also been spotted performing at multiple places such as Sound Central festival, embassies, Afghan Rock festival, private afghan universities and public centres.
In brief, White Page Band is an Afghan band that is made of Afghan Youth. It works for promoting the music especially rock music in Afghanistan in order to show the real and good face of Afghanistan to the world.
Now, there is a new and blank page for Afghanistan music, a white page over all black pages which reflect adversity of three decades war. It could be written good words, good days of Afghan people and unsaid and unheard words of them, the words which are in the hearts, and finally the development of Afghanistan. That's why it is called "White Page".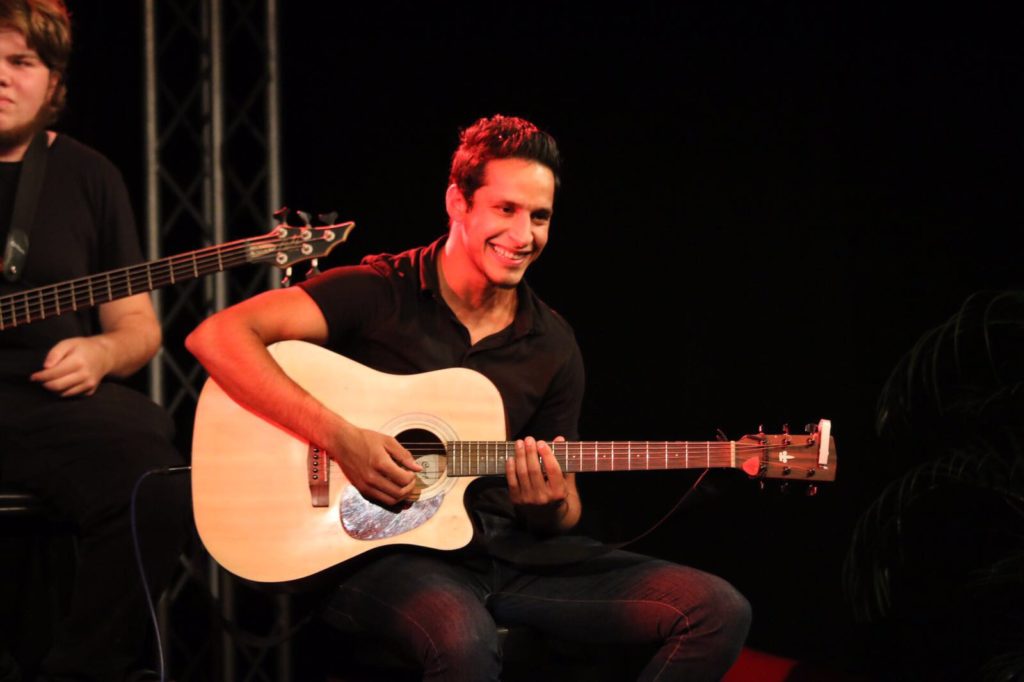 Hojat Hameed
Solo guitar
Hojat Hameed was born in 1991 in Laghman Afghanistan. He is the founder and lead guitarist of the band "White Page". He graduated in 2012 from the "Afghan National Institute of Music" as a violinist. Following his studies, he worked there as a violin's teacher and acted as the conductor for the Afghan youth orchestra. Hameed was inspired by famous bands and musicians such as Mark Tremontie, Alter Bridge, Linkin Park, Nickelback, Nirvana, Metallica, the Foo Fighters, Queen and many more. In 2011 he visited New York City and was declared the "first Afghan rock ambassador". In 2013 he had a tour with the Afghan Youth Orchestra as the concertmaster. The orchestra played in the Carnegie Hall, the Kennedy Center, the new England conservatory, and for the department of
state. Hameed was interviewed by the New York Times magazine, Aljazeera, BBC and many other well-known media channels. A particular success and achievement at this time was when he attended an event at the White House where the Afghan Youth Orchestra received an award from former US President Barack Obama in praise of their work. As of August 2014, he lives in Solothurn, Switzerland and has finished an apprenticeship as a watch maker.
About Us
Maqsood Sadid
Vocal & guitar
Maqsood Sadid is an Afghan musician, singer, and songwriter, best known as the lead vocalist and rhythm guitarist of the rock band White Page.
Maqsood Sadid is born and raised in Kabul, Afghanistan. He moved to Switzerland in 2014 and has been living there since. Maqsood took his musical inspiration from his father, Eng. Abdul Jalil Sadid who is nationally known as a great Afghan musician since 1975. Maqsood learned how to sing and play Synth-keyboard from his father, but he discovered his true passion for the guitar when his father brought a guitar home as a gift to his brother, Mansoor Sadid. The sound of the guitar and the way his brother was playing it took Maqsood to another music direction, western music.
As a young teenager, Maqsood wanted to criticize injustice in Afghan society. Thus, he chose Rock music as a mean to express his thoughts and critique society in a serious and powerful way, which was not so common in Afghanistan back then. Fortunately, Maqsood met his current band members in the Afghanistan National Institute of Music, and together they created the band, White Page.
Although it was difficult to establish a Rock band with nearly no facilities in an extremist and developing country such as Afghanistan, Maqsood and his band members decided to not give up on their dreams and fought till they could arrange all the necessities of the band and perform Rock music for the people.
In recent years Maqsood Sadid and his band White Page have been playing in different countries in Europe and they have performed in many festivals and concerts and have been published by various local newspapers and magazines. He completed business apprenticeship in Solothurn and he is currently studying business administration in Berner Fachhochschule.
About Us
Reshad Afzali
Drumm
Reshad Afzali was born in Kabul in 1994 and as a young boy he always had a passion for drumming. At a very young age he listened to bands like Metallica, Nirvana and the Foo Fighters; and in particular, the way that Dave Grohl played the drums, took my breath away. He wanted to do the same thing, and although he didn't have the facilities at the time to learn or to have a drum, he used to arrange some nests and play on my pillow and act like Dave Grohl. In 2005 he joined the Afghanistan Nation Institute of Music in Kabul and began my academic studies in Percussion Instruments and graduated in 2014. During this time, he had the honour to be a member of the Afghan Youth Orchestra and took part in a tour of the United States, playing in well-renowned concert halls such as the Kennedy Centre and Carnegie Hall. He was also the Head of Student Council in the Music Institute and Percussion Leader in the Orchestra, and was interviewed by the world-famous broadcasting channel CNN with Madame Amanpour. Amanpour is CNN International's flagship global affairs interview program. A particular success and achievement from this time, was also attending an event at the White House where the Afghan Youth Orchestra received an award from the former US President Mr. Barack Obama, in praise of their work. In 2014 he moved with the band to Switzerland where he is currently completing a 3-year apprenticeship in the field of Business Administration and Accounting.
About Us
Rateb Ramesh
Bass guitar
Rateb Ramish was born in 1992 in Kabul Afghanistan, who is the bass guitarist of the band white page. He graduated from Afghan national institute of music. He worked for 2 years as a bass player of Afghan Star which is one of the very famous music's tv show in Afghanistan.
Since January 2014 lives he in Malmo Sweden.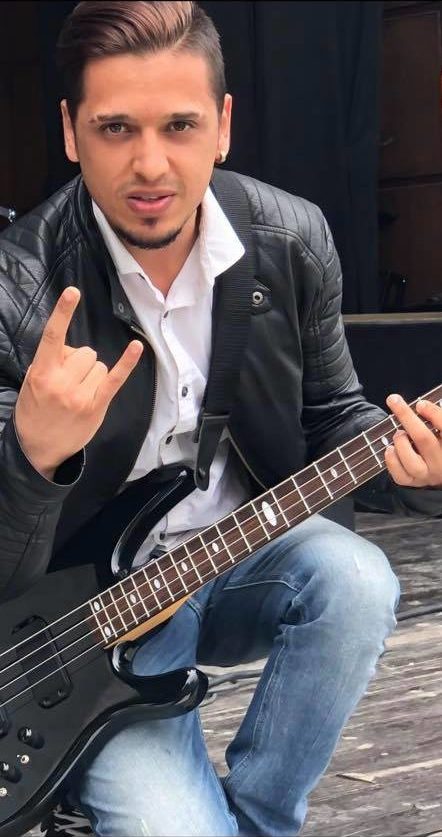 Amazing Videos & Presentations
We Create, We Develop, We Inspire.